Welcome to J.PR Enterprises. We are a consortium of organizations dedicated to the improvement and advancement of our most valuable asset……People.
We desire to help people Move Forward, well beyond any obstacle that may impede their progress. We provide services based on our areas of expertise.
How May We Help You?
J. PR & Associates is an International Human Resources Training and Consulting Firm focusing on solutions that work. Our executive offices are in Atlanta, Georgia (USA) …… read more……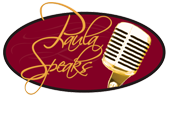 We said Paula Speaks but what does she speak to you about? Paula is committed to motivating others to go to the next level and beyond. She believes there are no limits once… read more……
We are committed to the success of our youth and young adults. We believe they are only as good as our dedication to them. We will conduct….. read more…..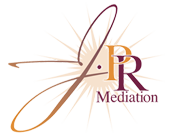 Our Employment Mediation Division specializes in resolving workplace disputes and conflict through the mediation process. We will provide highly skilled mediators….. read more….

Coming 2017 – Able House is living space specifically dedicated to individuals with limited physical abilities. Some call it disabled, but at ABLE HOUSE, we know you are well able.
We were shocked to learn that may individuals who apply for and need assistance may not receive enough resources for survival, for years. The Social Security Administration system is over burden. Disability Services are usually not as far reaching as it needs to be and those awaiting assistance are often overwhelmed with the process of applying for and receiving benefits. Many find themselves discouraged by the high rate of denials, despite their immediate need for resources including shelter. We were also horrified by the fact that many eligible recipients faced with homelessness and worst, die while waiting for the monies they were entitled to.
We want to be a helpful solution. We want to provide living spaces for individuals who have no where else to go while waiting for their benefits. In order to do this, we need your help. We need contractors, builders, grant writers, real estate agents, land owners, disability experts, attorneys, physicians, counselors, therapists, and many others specialists. If you would like to help, please contact us at 1.888.9000.JPR.
We'll see you soon.