Paula's Picks
I am a firm believer in supporting businesses that do it well.
Here you will find a growing list of organizations, vendors and suppliers that have consistently provided outstanding service to us and those we partner with.
Paula's Picks in no way intends to endorse any particular product but we do believe if we spent more time identifying what is done well and adopting that behavior, the less time we would have to constantly complain about the mishaps we encounter.
Trust me; I am certain that quality service plays a major role in business success. Decisions makers have the responsibility to make sure the right steps are taken to ensure our clients and customers receive the quality service they deserve.
Let's face it; we are all growing, learning and hopefully striving to be better.
Check out Paula's Picks the next time you get a chance.

http://www.drbarrysmith.com/
The Best Dentist I know. His staff is courteous and most helpful. For me dental visits were always associated with pain. Well not anymore, Dr. Barry has a light touch. If you need a cleaning, visit Pepper. She educates as she thoroughly cleans.

http://www.cariboucoffee.com/
The best Carmel Hot Chocolate ever! The Drive-Thru team is by far the most jovial I have encountered.
3261 PEACHTREE ROAD NE
ATLANTA, GA 30305

http://www.hillstone.com/#/restaurants/houstons/
I have loved Houston's Restaurants for years, no matter what city I am in, the food and service is wonderful. The spinach dip, the crab cakes, the smoked salmon, the fresh fish you get the point……The entire menu is excellent.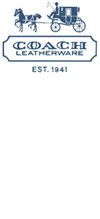 http://www.coach.comThis is the flagship store for Coach. The products are the latest Coach has to offer. When you check out this pick please see Lea, she is phenomenal. She takes the time to see what you need without the hard sale approach. Coach products and I have been friends for years but I mention this store specifically because of their service.
625 NORTH MICHIGAN AVENUE
CHICAGO, IL 60611
http://www.braxtonseafood.com
I am a seafood lover. Fresh fish is second to none. Braxton's is perfect! Their crab cakes are sooooooooo tasty. You must to try this pick!! Hey Braxton's we need more of you.
3 OAKBROOK CENTER
OAK BROOK, IL 60523


http://www.delta.com
http://www.marriott.com
Theses are two very recognizable sites in the travel industry and beyond. These travel partners were there for me not just professionally but also personally. We encountered a series of family crises and these two providers handled us with the care we needed.


http://wholefood.com
They are, organic, green, healthy and simply the best in the industry.